WATER FINDING PASTE KK01
Category:OIL GAUGING
Brand:

KOLOR KUT – Petroleum and Liquid Product Indicator
Directions for Use: Put a thin film of Kolor Kut on the tape or rod where the level of the water (bottom of tank), alcohols (bottom of tank) or gasoline (upper tank) or liquid (upper tank) is expected. Lower the tape or rod into the tank or drum. Level will appear as a color contrast on the tape or rod. Instantaneous color change in hydrocarbons and acids. Color change in heavy oils will take 10-15 seconds.
KOLOR KUT WATER FINDING PASTE: P/N KK01 3 oz. Tube
Kolor Kut Water Finding Paste KK01 offers a simple way to check for the presence of water in petroleum fluids such as:gasoline, kerosene, diesel, and heavy fuel oil, by "sticking" the tank (with a measuring stick, rod or bar) with the paste applied to it. The color of the paste changes instantly upon contact with water.
Golden brown color. Turns Bright Red upon contact with Water. Gauge water level in all petroleum products and Hydrocarbons & Acids (Sulfuric, Nitric, Hydrochloric). Ammonia, soap solutions, Saline and Chloride Solutions.
LUFKIN OIL GAUGING & LAYOUT TAPES
NOTE: Gauging Tapes and Plumb Bobs are sold separately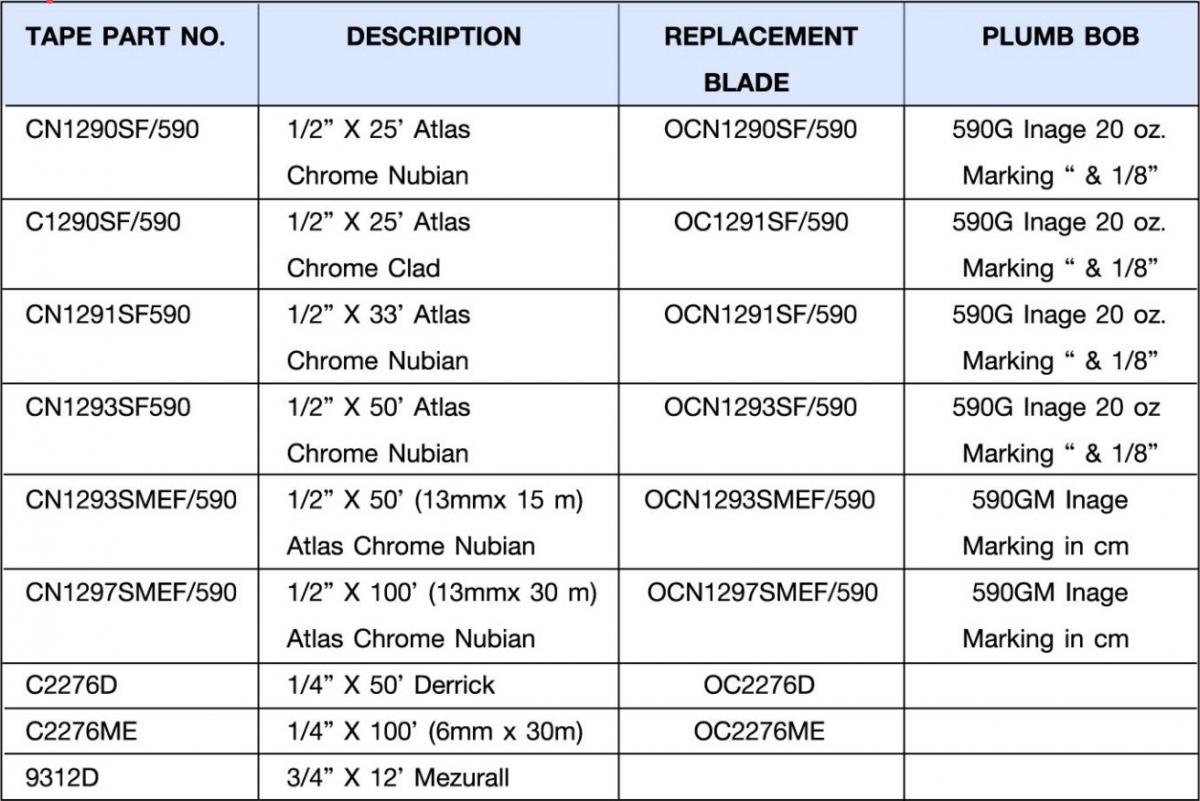 * P/N 590 Inage Plumb Bob 1" rd x 6" : No Markings